Cole Roofing & Construction – over 40 years in business!
Call (919) 999-3669 for your FREE estimate!
Cole Roofing & Construction is a family owned and operated business that was originally founded in 1973. Over our forty plus years in the industry, we have installed over 4,000 roofs, built more than 500 homes from the ground up, and made over 3,000 home repairs. With our high level of experience, our crew is qualified to handle your projects, no matter how big or small it is – we're always up for the challenge!
At Cole Roofing & Construction, we're so confident about offering quality workmanship at a fair price.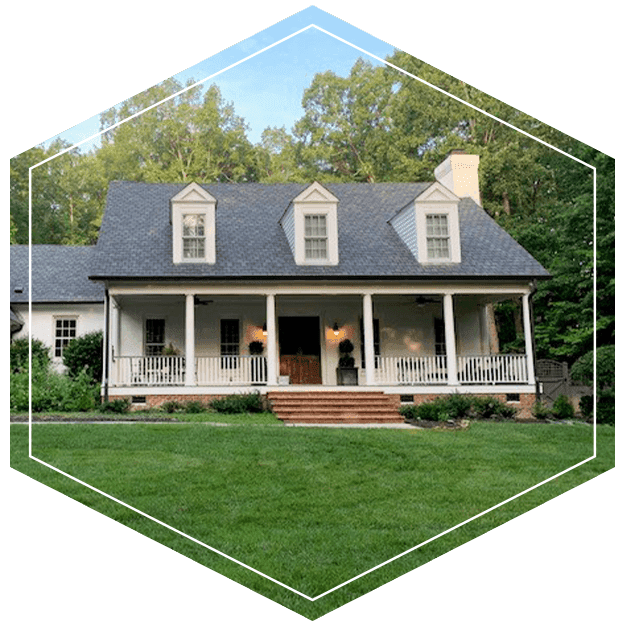 Roofing & Construction Since 1973
Our skilled craftsmen are passionate about what they do and will use only the finest quality materials and workmanship on project.
We offer a wide variety of services, including but not limited to:
Residential
Decks
Carpentry
Punch lists
At Cole Roofing & Construction, our skilled craftsmen have been involved in numerous high-level construction projects over the years, including the North Carolina's Governor's Mansion, the North Carolina Legislative building, the North Carolina Museum of History, and several universities throughout the state. We have worked on thousands of residential projects large and small and always treat our customers with the respect and courtesy they deserve.
Our second generation Raleigh roofing & construction company operates on an important policy: we treat every project as if it were our own. This has been our guiding principle for over 40 years and has been the very reason our clients have used our services repeatedly for all of their repair and renovation needs. You can rely on Cole Roofing & Construction to provide you with excellent customer service, reasonable prices and spectacular results!
We Are Your Best Choice for Your Project
Whether you need painting or patchwork done on a rental property, or if you need a series of home repairs, or if you need a new roof on your property, Cole Roofing & Construction is the company to trust! Serving The Triangle since 1973, we are committed to excellent customer service and superior results!
Let our Raleigh our company take care of all of your roofing and construction needs – we're here to serve you and turn your dream home into a reality!
Call us today at (919) 999-3669 to schedule your free estimate!
Raleigh Resource Links
Raleigh Chamber of Commerce
Raleigh Parks and Recreation
Raleigh Developmental Services
Our Customers are Through the Roof!
"I highly recommend Cole Roofing and Construction. They replaced my roof and did an excellent job for an incredibly good price."

- Lotta P.

"I was very pleased with their service. The crew was on time, worked very efficiently on the roof replacement, the clean up afterward was amazing, not an old shingle or tiny piece of a shingle anywhere."

- Margit G.

"Cole Roofing did an outstanding job installing a new roof for us. They were professional, hard working, and careful not to harm any plants or shrubbery around the house."

- Leslie W.
Contact Us Today
Your Trusted Roofing Experts Since 1973
Why Your Neighbors Choose Us
Treat Every Home Like Our Own

Helping Customers Since 1973