Roof Leak Repair in Apex, NC
At Cole Roofing & Construction, we understand the stress and frustration that comes with a leaky roof. Whether it's a small drip or a major leak, it's important to address the issue as soon as possible to prevent further damage to your home.
Our team of experienced roofers specializes in roof leak repair in Apex, NC and the surrounding areas. No matter where the leak is coming from or how severe it may be, we work quickly and efficiently to diagnose the problem and provide a lasting solution.
To receive a free estimate on your Apex roof leak repair, call us at (919) 999-3669.
Fast & Reliable Roof Leak Repair Solutions
We offer a variety of roof leak repair services to meet your needs, including:
Shingle Replacement: This is a common solution for roof leaks caused by damaged or missing shingles. An experienced roofer will remove the damaged shingle and replace it with a new one, ensuring a perfect match for your existing roof.
Flashing Repair: If the flashing around your chimney, vents, or other roof protrusions is damaged, it can lead to leaks. Flashing repair involves replacing the damaged piece with a new, waterproof flashing.
Sealant Application: Roof leaks can sometimes be fixed by applying a waterproof sealant to the area of the leak. This is a temporary solution, and more extensive repairs may eventually be required.
Gutter Repair: Sometimes, roof leaks are caused by clogged or damaged gutters. Gutter repair or replacement can often solve these leakage problems.
In severe cases, where a large portion of the roof is damaged, a full roof replacement may be the best solution. This involves removing the old roof and installing a new one. In addition to roof replacements, we offer re-roofing solutions to keep your property protected from the elements.
No matter where you're located or what type of roof you have, we're here to help. Whether you need a small patch or a full roof replacement, we'll provide the best possible service to meet your needs.
Don't let a leaky roof cause more damage to your property. Contact Cole Roofing & Construction today to schedule your roof leak repair service. We'll provide a free estimate and help you get your roof back in top condition as soon as possible.
Call us at (919) 999-3669 to schedule your free estimate today!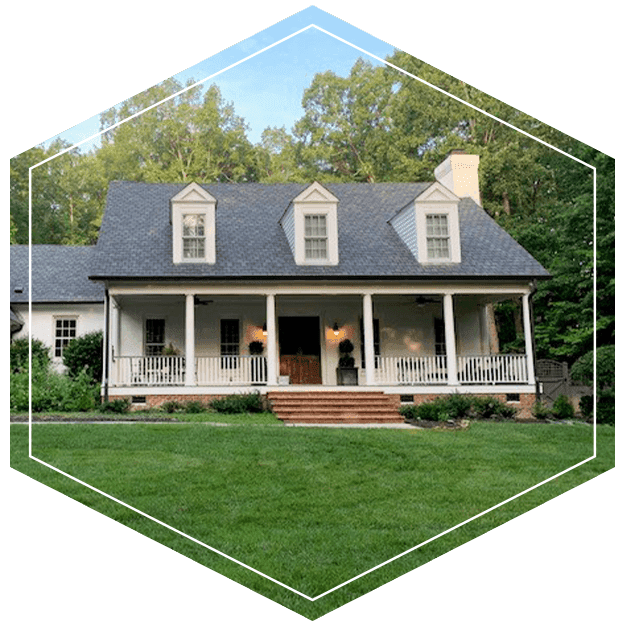 Our Customers are Through the Roof!
"I highly recommend Cole Roofing and Construction. They replaced my roof and did an excellent job for an incredibly good price."

- Lotta P.

"I was very pleased with their service. The crew was on time, worked very efficiently on the roof replacement, the clean up afterward was amazing, not an old shingle or tiny piece of a shingle anywhere."

- Margit G.

"Cole Roofing did an outstanding job installing a new roof for us. They were professional, hard working, and careful not to harm any plants or shrubbery around the house."

- Leslie W.
Contact Us Today
Your Trusted Roofing Experts Since 1973
Why Your Neighbors Choose Us
Treat Every Home Like Our Own

Helping Customers Since 1973