New Construction Services in Apex, NC
At Cole Roofing & Construction, our professional team brings a wealth of experience and a commitment to excellence to help you realize your new construction goals. We understand that every construction project is a significant investment, and we work tirelessly to ensure that your roofing and other construction needs are met with utmost precision and quality. Our team uses the latest industry methodologies and high-quality materials to deliver a result that not only meets but exceeds your expectations. Trust us to turn your vision into reality.
We offer a comprehensive range of new construction services, including:
Roof installation, including skylight installation
Window installation and replacement
Gutter installation
Siding installation
Painting solutions
And more!
Call our team today at (919) 999-3669 to receive a free estimate on your Apex new construction project.
A Trusted New Construction Process to Meet Your Goals
The process involved in a new construction project begins with a comprehensive consultation and evaluation where our team will discuss your vision, budget, and timeline. We prepare detailed plans and designs that adhere to local codes and regulations. Once approved, our experienced crew follows a systematic approach, starting from the foundation, ensuring structural integrity through meticulous attention to detail. Roofing involves precise measurements and fitting, using the highest quality materials for durability and longevity.
Throughout the construction, our project managers monitor progress, maintain communication, and swiftly address any unforeseen circumstances. Completion of the project involves thorough quality checks, cleanup, and a final walkthrough to ensure your satisfaction. Trust Cole Roofing & Construction to deliver a seamless and stress-free construction experience.
Considerations when Building in Apex, NC
Building in North Carolina presents a unique set of considerations due to the state's distinctive climate and geographical conditions. Here are a few key factors to keep in mind:
Weather Conditions: North Carolina experiences a wide range of weather conditions, from hot and humid summers to colder winters. Our team can provide a range of construction materials built to withstand these varying conditions.
Soil Type: With a diverse range of soil types across the state, it's essential to conduct a proper soil analysis before construction to determine the type of foundation and drainage system needed.
Building Codes: Each county in North Carolina has its own set of building codes and regulations. Our team is well-versed in these requirements and will ensure your project complies with all local laws.
Disaster Preparedness: Due to its location along the Atlantic coast, North Carolina is prone to hurricanes and other natural disasters. It's crucial to consider disaster preparedness measures during construction, such as using hurricane-resistant materials and following proper building codes.
Partnering with Cole Roofing & Construction means having a team that understands the unique challenges of building in North Carolina and has the expertise to handle them effectively. Our commitment to quality, attention to detail, and customer satisfaction make us the premier choice for new construction projects in the state.
To receive a free estimate on your next construction project, call us at (919) 999-3669!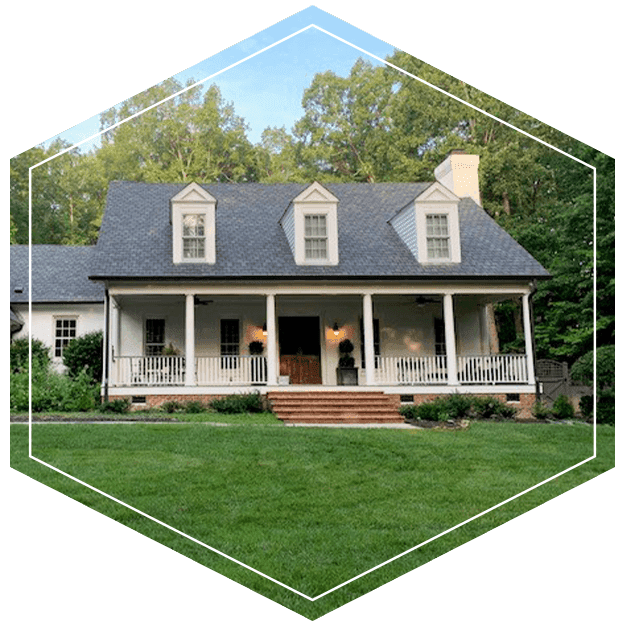 Our Customers are Through the Roof!
"I highly recommend Cole Roofing and Construction. They replaced my roof and did an excellent job for an incredibly good price."

- Lotta P.

"I was very pleased with their service. The crew was on time, worked very efficiently on the roof replacement, the clean up afterward was amazing, not an old shingle or tiny piece of a shingle anywhere."

- Margit G.

"Cole Roofing did an outstanding job installing a new roof for us. They were professional, hard working, and careful not to harm any plants or shrubbery around the house."

- Leslie W.
Contact Us Today
Your Trusted Roofing Experts Since 1973
Why Your Neighbors Choose Us
Treat Every Home Like Our Own

Helping Customers Since 1973