Frequently Asked Questions
Answers from Cole Roofing & Construction
Whether you want to stage your home for selling, complete your dream renovation, start a construction project, or hire a high-quality repair team, the experts at Cole Roofing & Construction do it all. With more than 11,000 satisfied customers across the state, we are familiar with many of the common concerns homeowners have.
---
Read answers to some of these questions below, or call Cole Roofing & Construction at (919) 999-3669 to find out how we are prepared to help you achieve the home of your dreams!
---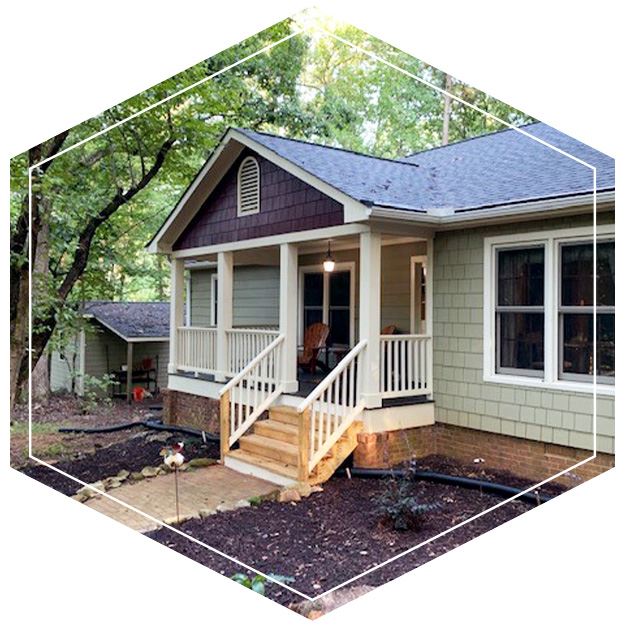 How much do you charge for a price estimate?

At Cole Roofing & Construction, we offer price estimates free of charge! Our second-generation Raleigh roofing and construction company offers high quality work at a reasonable rate. Call us today to find out how much your home improvement or repair project will cost if you work with us.

How much will my roofing project cost?

Every roofing project varies, and different contracting companies charge different rates. You can be confident, however, that by hiring Cole Roofing & Construction, you will receive quality work at a fair price. Call us today for a free estimate.

What are some signs that I may need a new roof?

Age is a factor. Roofs do not last forever, and after a certain period of time, your roof will need to be replaced. If the original contractor did a poor job, the roof may need to be replaced after only seven or eight years. On the other hand, a high-quality roof can last for decades under the right conditions. Find out when your roof was last replaced. Watch for signs such as brittle or curling shingles, accumulating surface granules, and other visible signs that could indicate that it is time to call the roofing experts at Cole Roofing & Construction.

Does a leak in my roof mean it is time for a new roofing system?

At Cole Roofing & Construction, we offer high-quality repair work that will prevent those leaks from returning.
Have More Questions?
Give us a call at

919-999-3669

or simply fill out the form to have one of our specialists reach out to you today.
Get Started
Your Trusted Roofing Experts Since 1973
Contact Us Today